Every year, more and more Americans decide to ditch the hassle of visiting the grocery store and make the switch to online deliveries. Fortunately, the most well-loved grocery brands have risen to meet demand, and it's easier than ever to hop onto their websites, find everything you need, and shop from the comfort of your own home.
That being said, having too many choices can make it tricky picking out the store with the best products at the best prices. Below, we've taken a closer look at three of the most popular grocery sites on the web to see how they stack up: Kroger - America's largest and oldest supermarket; Aldi - one of Europe's favorite grocery stores with a growing presence in the United States; and Walmart - America's most valuable megastore renowned for its rock-bottom prices.


Range
In terms of range, Aldi definitely struggles to compete with Kroger and Walmart. The German-based grocery store sells a little over 2000 lines, meaning you're unlikely to find any specialist items and they stock very few name-brand. Many shoppers also find their fresh produce lacking in variety and quality, with a reputation for spoiling quickly. When it comes to meat and deli products, Aldi is miles behind Walmart and Kroger.
As a dedicated grocery superstore, Kroger offers a superb range of products, both name-brand and own-brand, along with a wide selection of fresh produce. If you're only after groceries, you're almost sure to find what you're looking for.
While Walmart and Kroger have similarly sized grocery ranges, Walmart blows away the competition when you factor in non-grocery items. While they may have fewer fresh items available in their brick-and-mortar stores, Walmart has more than 30 million products of every category imaginable available online, compared to around 70,000 for Kroger. This makes Walmart a much more convenient pick for when you need more than just grocery items.
TIE: Walmart & Kroger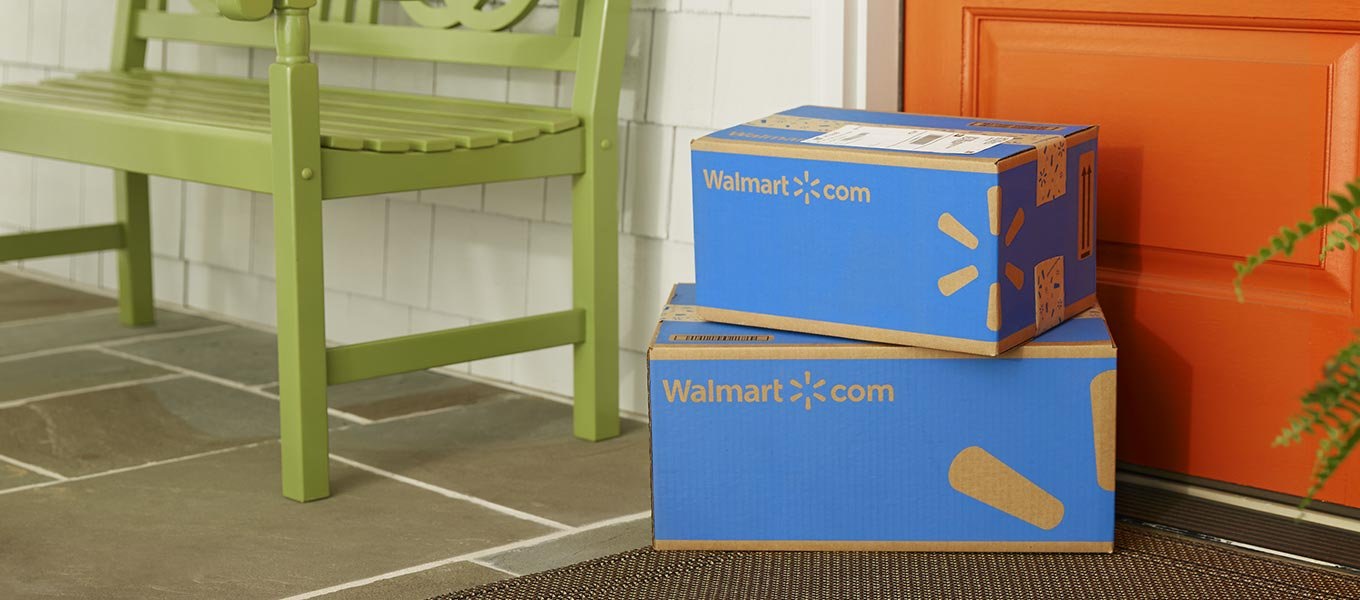 Price
When it came to price, we took a look at a handful of staple grocery items to see who came out the cheapest - unfortunately for Kroger, they came in third place every single time, even with their store card discount applied.
Below are a few examples:
A dozen large eggs:
Kroger - 79¢
Walmart - 58¢
Aldi - 69¢
16oz. unsalted butter:
Kroger - $3.29
Walmart - $2.98
Aldi - 3.09$
1lb. chicken breasts:
Kroger - $3.49 (Tyson)
Walmart - $3.37 (Tyson)
Aldi - $2.49 (Own-brand)
One loaf of white bread:
Kroger - $1.25
Walmart - 88¢
Aldi - 85¢
1lb. Gala apples:
Kroger - $1.29
Walmart - $1.28
Aldi - 46¢
When you look at price alone, Aldi is the clear winner here. The European grocer ended up being cheaper than Walmart for three-quarters of the items we checked; however, there is a caveat.
Over 90% of Aldi's products are private label, meaning you're unlikely to find any name brand items in their range. If you're focused on price alone, this might not be an issue, but most shoppers want to be able to buy the products they know and trust. When we made a separate comparison of name brand products between Walmart and Kroger, the former averaged around 10% cheaper.
WINNER: Walmart



Quality
In terms of quality, much can be said for Aldi's private label and own-brand products. Plenty of items are almost indistinguishable from their branded counterparts; however, consistency is lacking, especially in terms of fresh produce. Unfortunately, this is the trade-off for paying less.
Kroger also has a winning own-brand selection, including their highly popular Simple Truth organic range; however, while many of their other products have ranked well in terms of taste, questions have been raised about the quality of their ingredients and nutritional value.
Walmart stocks fewer own-brand items in the grocery category, but this means they rely on brands you're familiar with and can trust. In the future, the company is looking to expand its private-label offering to bring their prices even lower.
WINNER: Walmart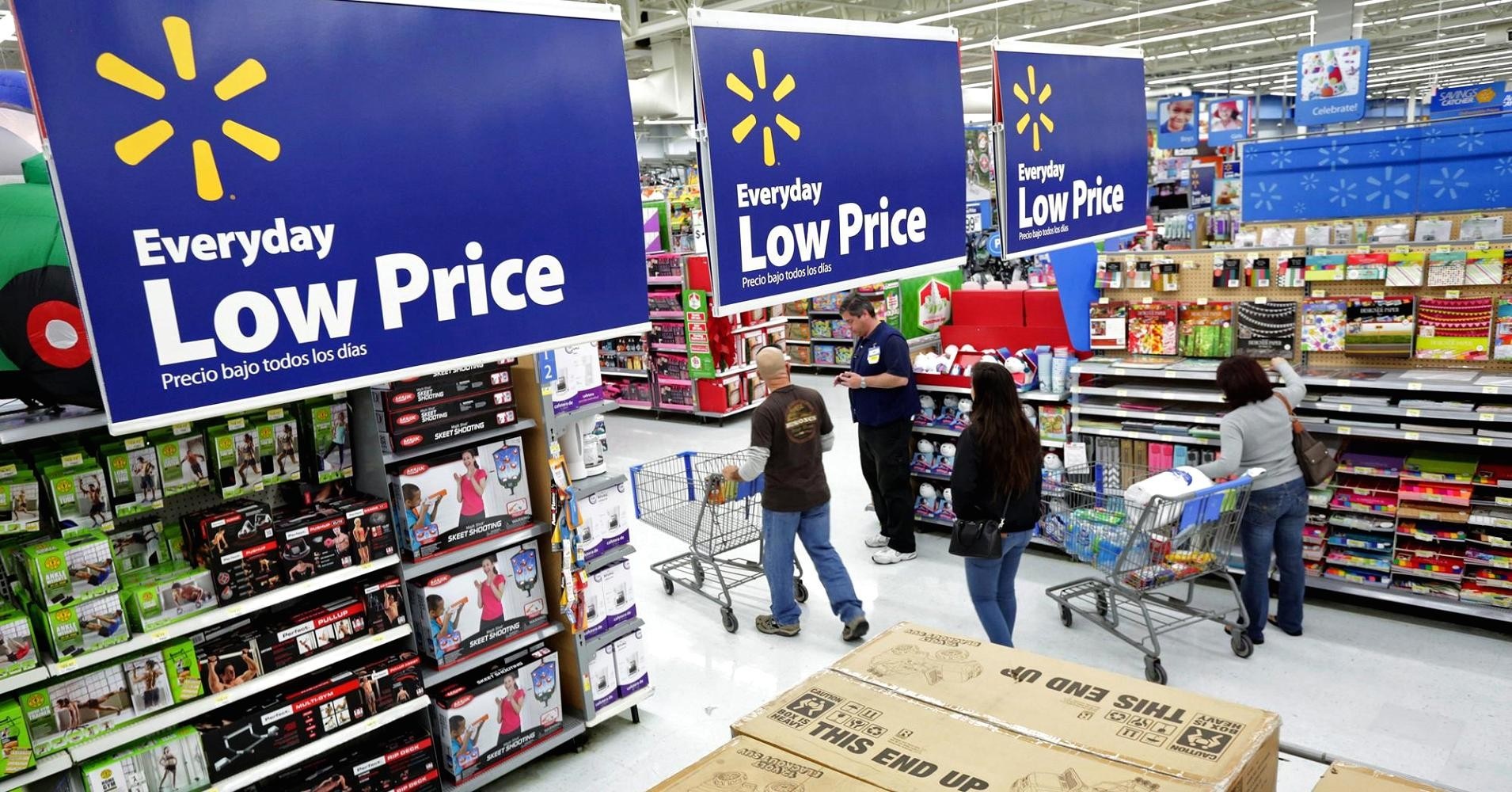 Deals
In terms of deals, Aldi is the weakest of the pack. While they do offer weekly discounts on select items, they don't accept coupons and have no loyalty scheme or price-match guarantee in place.
Walmart does accept coupons from manufacturers which puts them ahead of Aldi, and they also hold regular sale events; although, they don't offer a shopping card for greater savings and their prices generally remain steady throughout the year. However, it is worth mentioning Walmart's Everyday Low Price approach, which guarantees consistently low prices throughout the year and means customers don't have to wait for a special sale event to find discounts on their favorite brands.
For those who love daily deals and coupons, Kroger comes out on top. Holding a Kroger card guarantees even more savings, and they also have a dedicated smartphone app to help you manage your available offers.
Ultimately, while Kroger technically has a more sophisticated system in place for regular discounts and offers, some shoppers prefer being able to rely on one low price every time they shop instead of having to wait to save a few extra dollars on their preferred item.
WINNER: Kroger
The Verdict
Overall, it can't be denied that Aldi is the cheapest grocery store on average, which makes it ideal for those on a tight budget, but this comes at the cost of having to forgo your favorite brands.
Kroger is undoubtedly a strong contender with a great selection of high-quality grocery products; however, they do fail to come out on top when it comes to price, despite frequent sales events and offers.
In the end, our top online grocery store pick has to be Walmart. They strike the perfect balance between consistently low prices and product selection while maintaining quality. They're also the only pick of the bunch that can truly qualify as a "one-stop-shop" due to their unparalleled range of non-grocery items.
OVERALL WINNER: WALMART